The Malindi Business & Art Exhibition is more than just a festival and market it's a showcase dedicated to the people of Malindi, their culture, art and business – both the old & modern kind! The showcase promises to intrigue all our visitors' senses. Attendees will SEE the most gorgeous display's, TOUCH incredible products, SMELL the most amazing aromas, HEAR from our exhibitors & guest speakers AND, most importantly, TASTE the BEST of coastal foods. You know your 6th sense is saying this is going to be a truly EUPHORIC experience!
What to expect?
Exhibition visitors will be able to interact, sample and buy tasty treats, trendy clothes, tools, discover their new favourite supermarket, vegetable vendor, ice cream shop, hardware store restaurant, bakery, confectionery and/or patisserie.
This one-day live event will highlight new industry trends, ideas and recipes and expose attendees to special offers and giveaways. Visitors will be able to enjoy workshops hosted by industry specialists & professionals and stock up on the latest supplies and discover new business opportunities. This event is suitable for everyone – it's a great day out for the whole family and friends!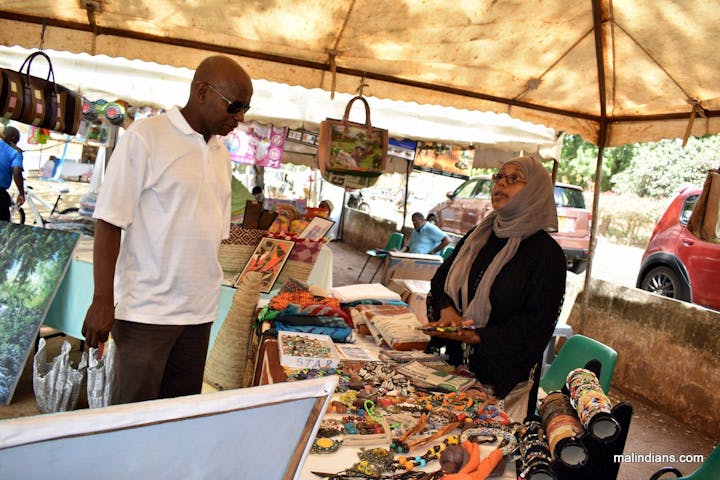 Shoppers paradise
It really doesn't get much sweeter than this… Malindi's biggest cultural & business shopping experience packed with toys, shoes, clothes, electronics, paintings, cosmetics, baked products and cakes, delicious sweet treats, biryani and all sorts of gifts! The Malindi Business & Art Exhibition has been designed to be the ultimate shopping experience designed to inspire attendees with new ideas and equip them with the best gear to excel in the business and art world.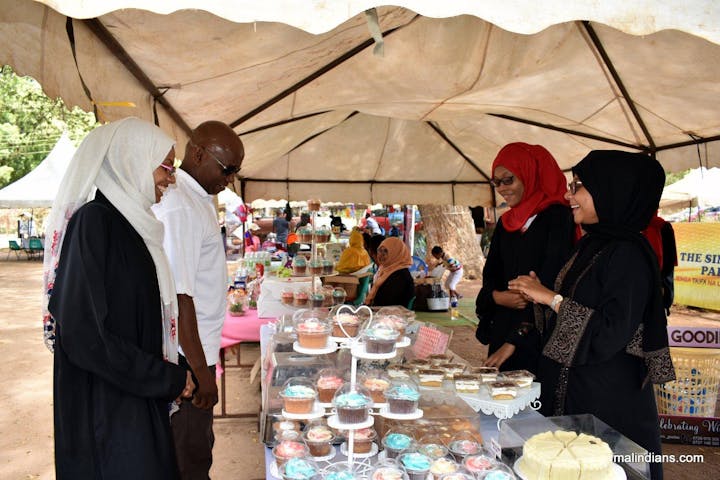 Learn & Be Inspired
Get expert advice from those in the know – our exhibitors will not only help you with time-saving tools and products but will share insights on how to get the most out of business and art projects. With a wide range of demonstrations covering everything from cooking, finance management, baking science, sugar craft and more, show visitors will be inspired!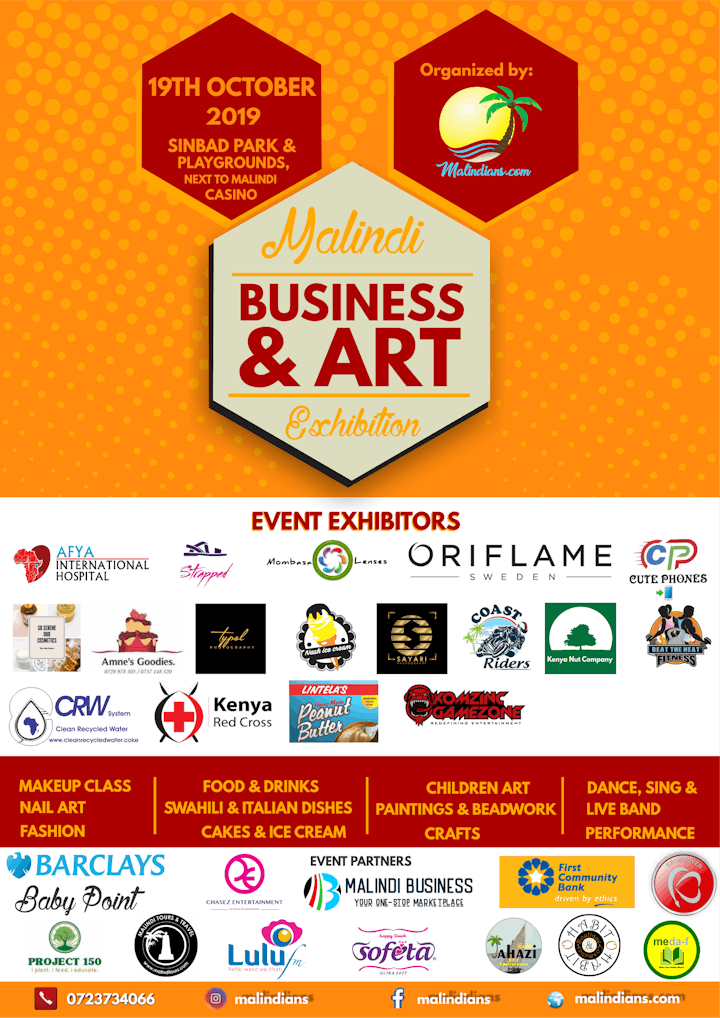 The Malindi Business & Art Exhibition will cater for fun-loving enthusiasts of all ages .It seeks to bring together over 5000 participants drawn from government, business and non-profit sectors as well curious on-lookers from Malindi and beyond. In line with our commitment to telling the stories of Malindi by Malindians, the goal of the exhibition is to offer a platform for business owners, artists, foodies, non-profits and even government to showcase their work as we celebrate the richness of our diversity, the kindness of our people and the opportunities within Malindi.
100% of proceeds will benefit different initiatives to promote cultural, art-based and other small-scale businesses through cultural art and business workshops as well as cleaning up of Malindi town.
We endeavor to keep our content True, Accurate, Correct, Original and Up to Date.If you believe that any information in this article is Incorrect, Incomplete, Plagiarised, violates your Copyright right or you want to propose an update, please send us an email to info@malindians.com indicating the proposed changes and the content URL(link). Provide as much information as you can and we promise to take corrective measures to the best of our abilities.